06 July 2023

Last week, Argent Industrial, a small-cap industrial business listed on the JSE, released their 2023 earnings report, disclosing headline earnings per share of R4.11. This takes the annual earnings of the business higher than the share price in 2016, when our client funds first bought a position in Argent at R4 a share. Since then, the company has faced a tough economic backdrop, including COVID lockdowns, load shedding, and volatile commodity prices, and yet the share price is up over fourfold, delivering over 27% per annum in total return to shareholders.
The chart below shows Argent's share price, earnings per share, and book value per share over the past 7 years.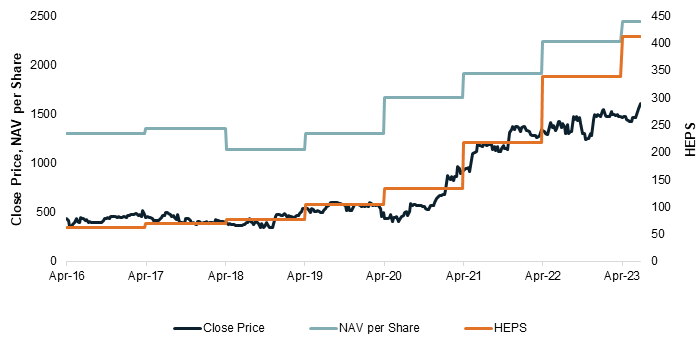 Source: Company Financial Statements
Several things contributed to this performance, including good operational execution, but we think that sensible capital allocation and an aggressive share buyback have been important parts of this story.
As the chart below shows, the company has been steadily buying back shares and has repurchased just under 40% of its shares in issue since 2016.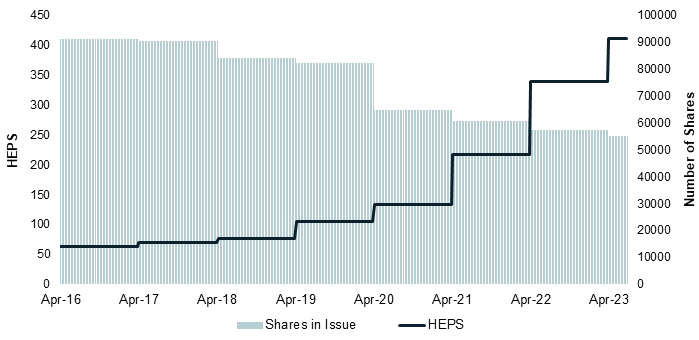 Source: Company Financial Statements
While many listed company management teams often pursue a larger and more liquid market cap to attract institutional ownership and index inclusion in an attempt to engineer a positive share price re-rating, Argent seems to have eschewed this strategy, instead focusing on shrinking their share count at a significant discount to NAV, to the great benefit of shareholders. What's more, the company has generated very attractive total returns without much of a re-rating.
While the company has been rerated on a price-to-book basis, it still trades at a 35% discount to Tangible NAV, and its trailing PE ratio has actually derated since 2016.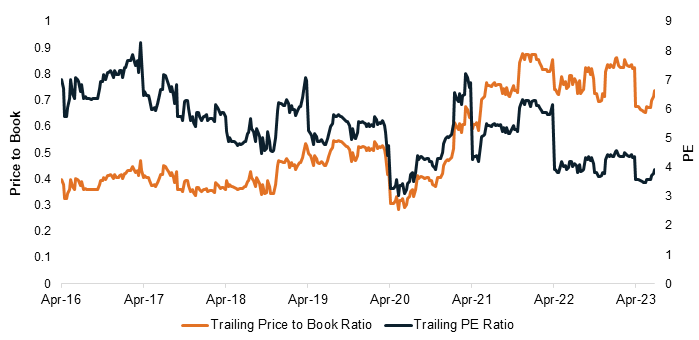 Source: Company Financial Statements
We think Argent is an underappreciated example of the value that good capital allocation can deliver to shareholders, even against the headwinds of an average-quality business in a tough industry facing a challenging macro backdrop.
---

Our Market Snippets email aims to provide concise insight into our investment research process. Each week, we highlight one chart that showcases our research, motivates our current positioning, or simply presents something interesting we've discovered in global financial markets.
For more of our current market views, please visit our website.