Global markets have been focused on inflation over the past two years, but over the past decade, another type of inflation has quietly been consuming the hours of financial analysts and investor relations teams alike.
We illustrate this by counting the number of pages in the Standard Bank Annual Reporting Suite from 2015 to 2022. There is no specific reason that we have chosen Standard Bank other than that it is a large and complex business.
The 2022 reporting suite for the Standard Bank Group totals 910 pages across 7 reports. This is up from 580 pages across 4 reports in 2015. Almost all the increase has come through increased reporting on ESG-related matters.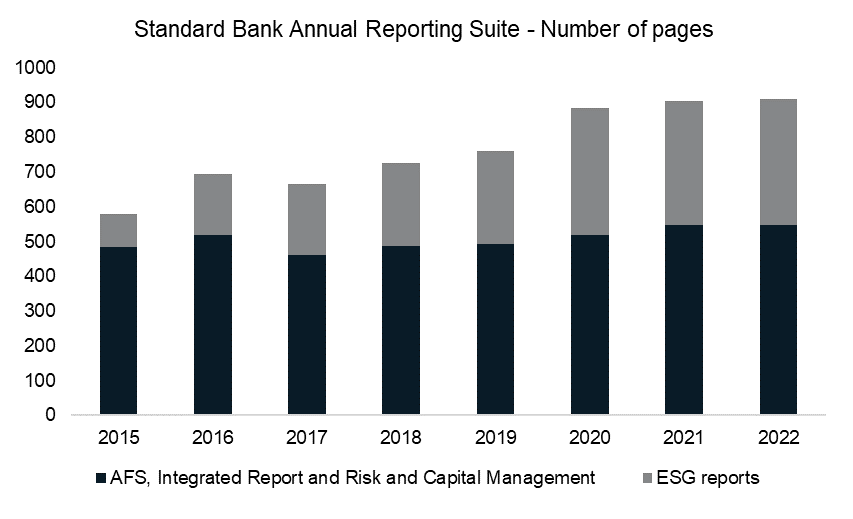 Source: Standard Bank Group
Clearly listed companies are spending a lot more time disclosing ESG-related matters to their shareholders, but does increased disclosure necessarily mean better ESG-related outcomes?
How many shareholders are able to fully engage with all this information? And what is the point of diminishing marginal returns to this disclosure?
---
Our Market Snippets aim to provide concise insight into our investment research process. Each week, we highlight one chart that showcases our research, motivates our current positioning, or simply presents something interesting we've discovered in global financial markets.
For more of our current market views, please visit our website.